All the DMs/DCPUs are requested to activate the Ayushman Cards for all the children registered under PM Cares For Children Scheme to be activated by 31 July 2023, as per guidelines and SOP provided in National Consultation Meet on Child Protection for DM & ADMs on 30th June 2023. SOP for the same has been uploaded on portal.
The PM CARES for Children Scheme was launched by The Hon'ble Prime Minister of India on 29th May 2021 for the Children. It aims to support children who have lost both the Parents or legal Guardian or Adoptive Parents or Surviving Parent to COVID-19 pandemic during the period starting from 11th March 2020. The objective of the Scheme is to ensure comprehensive care and protection of Children in a sustained manner, and enable their well being through health insurance, empower them through education and equip them for self-sufficient existence with financial support on reaching 23 years of age.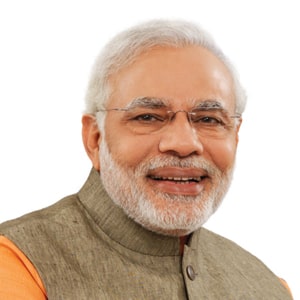 Shri Narendra Modi
Hon'ble Prime Minister
For any technical assistance please write to us at pmcares-children[dot]wcd[at]nic[dot]in. | Letters sent to states are available under Download Tab.